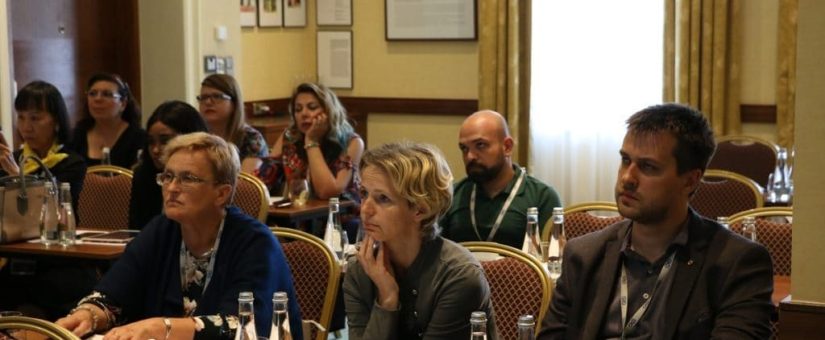 Posted by SEOAD
On November 14, 2023
0 Comments
In the ever-evolving landscape of management, staying abreast of the latest developments is paramount. The Human Resource Conference 2023, set to transpire in Budapest, Hungary, from October 27 to 29, 2023, beckons as your gateway to a realm of knowledge, networking, and active engagement. This event aspires to revolutionize your perspective on human resource management.
Why Choose HR Conference 2023?
Expert Perspectives:
This conference attracts preeminent experts, practitioners, and scholars. Whether you're an academic, researcher, student, or a professional from the public or private sector, it provides a global stage to showcase your work.
Networking Extravaganza:
Cultivate connections with a diverse audience of peers and experts from around the globe. Share distinctive insights, participate in discussions, and establish meaningful collaborations for the future.
Contributing to Research:
Seize the opportunity to present your groundbreaking research in the realms of Management, Finance, Business, and Economics. Influence and contribute to future academic discourse in a profound manner.
Save the Dates
Paper Submission Deadline: October 7, 2023
Registration Deadline: October 17, 2023
Conference Dates: October 27 – 29, 2023
Conference Themes and Topics
The Human Resource Conference 2023 stands as the ultimate platform for unveiling new advances in Management and Economics theory and practice. Submissions related to Management, Economics, Business, and Finance are wholeheartedly welcomed, with openness to considering other related tracks and topics.
Abundant Learning Opportunities
Accepted and registered abstracts will find a place in the conference proceedings, each assigned a unique ISBN number, ensuring official recognition. Moreover, full papers submitted for inclusion in the conference proceedings will undergo a meticulous double-blind review process, upholding the highest academic standards. Once accepted, these papers will be electronically published and bestowed with DOI numbers, facilitating easy accessibility and citation for future reference.
Who Should Attend?
Our conference caters to a diverse audience, encompassing academia, non-profit organizations, and professionals from the public and private sectors. If you harbor an interest in the latest research and academic advancements in Management, Finance, Business, and Economics, this event is meticulously tailored for you.
Unlock new horizons at the Human Resource Conference 2023 – where knowledge meets innovation, and connections forge the future.